SHe Files – A Unique and Innovative Software Product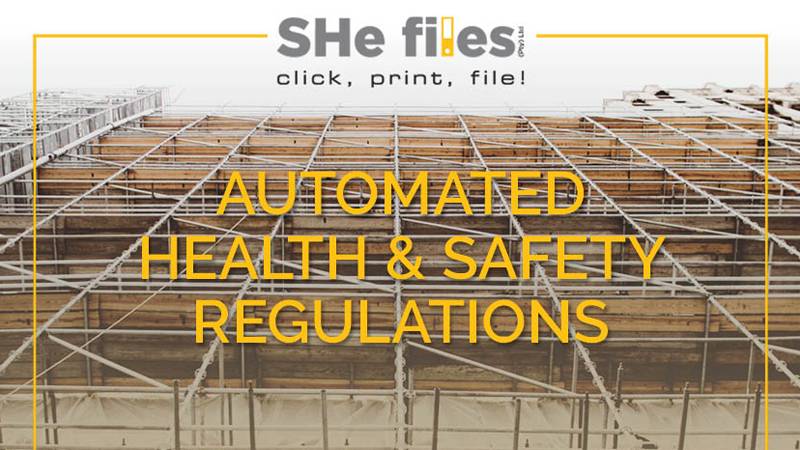 The first of its kind in South Africa.

SHe Files is a unique software product and the first of its kind in South Africa.
It is the brain child of business owner and contractor, Bruce McFadzean. The idea came to him after attending a laborious Health and Safety workshop of a potentially big and lucrative client. There were so many new Health and Safety processes and regulations put forward by the speaker, that Bruce was waiting for him to announce that he was joking. But that announcement never came. Instead, the list of regulations continued on and on.

It was overwhelming and almost too much to handle. It was at that moment that Bruce realized that there had to be a better way. He knew that he wasn't the only contractor in the room that wanted to run away from a potentially big contract simply because of all the red-tape and processes.

And so the idea of automating all the Health and Safety regulations, which is what SHe Files now does, was born.

On a mission to make his life and the lives of countless other contractors easier, Bruce started contacting software development companies to assist him in bringing his vision for this innovative software product to life.

When re-telling the story, Bruce says: "I sat down and googled software development companies, not limiting myself to Port Elizabeth. I received quotes and responses from around the country. Synapsis Software was the only software development company that asked the right questions and clearly understood my vision. The fact that they were based in PE was an added bonus."

Synapsis Software started working with Bruce in creating a solution he could take to market. Thomas Burckardt, CEO of Synapsis says, "We took his idea and, working with Bruce, wecreated a road-map that we followed systematically. We enjoyed working on this project immensely for many reasons. Firstly, we loved Bruce's vision and passion, something we could relate to for the simple reason that our own company's main core value is passion, balanced with following a methodical approach to anything we tackle. It was also very satisfying to work on a completely unique and new innovative software product that has the potential to disrupt a whole industry."

Fast forward two years and SHe Files is now a reality.

SHe Files is powered by a wizard that takes contractors through an easy process, saving them time, money and removing the frustration of manually trying to get their Health and Safety files in order, according to the law.

Synapsis Software collaborated with IT Design who, after completion of the software design, set up the website that now represents the SHe Files brand. If you would like to find out more about SHe Files, please go to the website at www.shefiles.co.za.

If you, like Bruce, have a vision of a software solution to assist your venture please feel free to get in touch us here and we will chart a roadmap for you for taking your idea from vision right through to implementation.
Leave a comment
Be the first person to comment.


246 Main Road, Walmer

Port Elizabeth

South Africa
Using this site means you accept its
terms
| Copyright © 2023 Synapsis Software, South Africa
| website by